Dare to be…
Cortex Master!
CLICO partner program
Cortex Master Program
Cortex Master Program is a 8-week challenge for CLICO partners aimed at building sales and technological competences with the support of CLICO and Palo Alto Networks experts. This is the perfect partner program for those who want to gain necessary knowledge to generate and implement Cortex XDR and XSOAR projects.
Jump in and learn how Cortex™ provides the industry's most comprehensive product suite for security operations, empowering enterprises with the best-in-class detection, investigation, automation and response capabilities!
Cortex XDR
Cortex XDR is responsible for detecting security incidents based on the analysis of the behavior of users of the ICT system using advanced analysis methods such as machine learning. Cortex XDR is a detection and response application that integrates various systems to prevent various threats and attacks. It uses data collected from firewalls, Traps and Global Protect tools as well as data collected in the Cortex Data Lake cloud space. The solution enables accurate detection of undesirable online behavior. Cortex XDR can draw conclusions and – importantly – take action to stave off both known and unknown attacks.
Cortex XSOAR
CORTEX XSOAR is a dedicated SOAR (Security Orchestration, Automation and Response) software that allows security teams (SOC) to manage incident handling process more effectively, it also accelerates response time to incidents. In addition, a number of internal mechanisms standardize incidents from various platforms and enable automation of all aspects of notification management. The solution supports also group work and, thanks to the machine learning mechanism, indicates the most suitable SOC team members to solve particular incidents.
Our program is right for You if: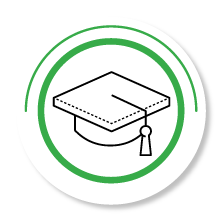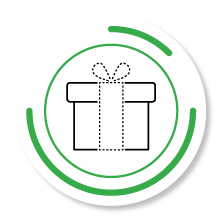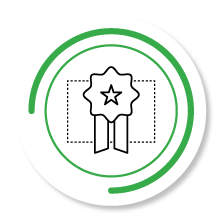 Dare to be… Cortex Master!
Week
Activity
Time required
Week 1
Online self-learning – LevelUp XDR

Cortex XDR™ delivers enterprise-scale prevention, detection and response that runs on integrated endpoint, network, and cloud data, helping you reduce the noise and focus on real threats.
20 min
Online self-learning – LevelUp MTH

Learn about Cortex XDR™ Managed Threat Hunting service, which helps customers uncover attackers wherever they hide by combining world-class threat hunters with Cortex XDR technology that runs on endpoint, network and cloud data sources.

20 min
Online self-learning – LevelUp XSOAR

Cortex XSOAR unifies security orchestration and automation, case management, real-time collaboration and threat intel management to serve security teams across the incident lifecycle.
45 min
Week 2
Online self-learning – Cortex PSE-Associate

This training explores the challenges customers face in security operations to enable SEs to engage in compelling customer communication. It explains the Cortex approach to customer security operations challenges. It deeply covers the value and technology that Cortex XDR and Cortex XSOAR bring, preparing SEs to educate customers on how these products address their needs.
7 hours
Week 3
Virtual session – 9th April 10am (CET)

How to run Cortex XDR virtual hands-on workshop; Train the trainer
1 hour
Week 4
Virtual session – 23th April – 10am (CET)

Cortex XDR virtual hands on workshop
3 hours
Week 5
Virtual session – 12th May – 10am (CET)

How to run an XSOAR workshop; Train the trainer
1 hour
Week 6
Virtual session – 26th May – 10am (CET)

Cortex XSOAR virtual hands on workshop
2.5 hours
Week 7
Virtual session – 24th May – 10:30 (CET)

How to POC XDR
2 hours
Week 8
Virtual session – 31st May – 10:30am (CET)

How to POC XSOAR
1.5 hour
Join us and learn how the Cortex ™ provides a comprehensive suite of products necessary for the security measures, allowing organizations to use the detection, investigation, and response automation.